Salesforce CRM enables you to acquire, nurture and serve your customers better, resulting in your customers themselves becoming references for future opportunities and revenue.
ICForce is the Salesforce division at Infocareer. While a relatively young team, the vision of ICForce is to be a Salesforce Center of Excellence (CoE).
Team ICForce's Main Goals Are: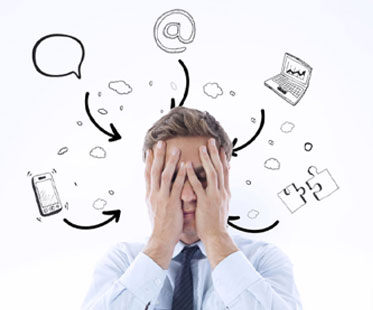 Optimizing Salesforce for Exceptional Outcomes
Integration Solutions Offered
Salesforce integration is the act of connecting two or more systems, enabling you to automate distinct tasks. Think about the instances in your own organization when data is stored in one system but needed in another. Through ICForce, you may simply handle all the information by combining it to perform several business processes on various systems.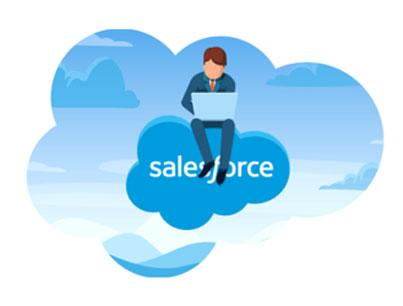 Types of Salesforce Integration Architectures
Point-to-Point Integration
Transmit messages to another system through a one-to-one relationship
For instance, consider a scenario where a sales application independently sends new order information to a billing system, a shipping application, and a tracking system, each operating as separate integrations. If you wish to enable communication between the tracking and shipping systems, an additional integration can be enabled.
Hub-and-Spoke Integration
Creates a centralized hub system that streamlines system communication.
In comparison to point-to-point integration, the hub oversees routing all traffic and you only need to create one connection for each additional system.
Enterprise Service Bus Integration (ESB)
Represents a progression from the traditional hub-and-spoke integration architecture model.
The key distinction lies in the integration engine employed to establish connections between various software applications and systems that are interconnected.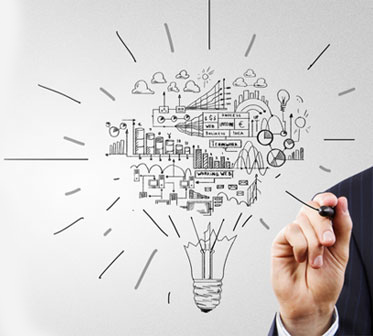 Tailored Multi-cloud Implementation:
Enhance your business processes and workflows through our customized multi-cloud implementation, meticulously planned for seamless execution. Our highly qualified teams possess expertise spanning from planning to flawless project implementation.
Integration Services:
Effortlessly connect your external systems to Salesforce with zero interruptions and flaws using our proven approach, ensuring a hassle-free experience. Our teams will adeptly guide you through integrating enterprise applications, maximizing the effectiveness of the Salesforce platform.
Admin & Developer Support:
Count on our well-equipped experts with the right attitude to provide 24×7 administrative and personalized support during and after the implementation, responding promptly to your needs.
End-to-End Salesforce Implementation and Migration Support:
Experience a smooth transition without data loss, as our Data engineers employ advanced migration techniques to ensure data quality, integration, and migration.
Customized Solutions:
Our Salesforce and digital transformation specialists will carefully analyze your business objectives and requirements, tailoring solutions that seamlessly integrate into your existing workflow.
Expert Hiring:
Extend your teams with our qualified Salesforce experts to receive ongoing assistance, knowledge training, and more during and after the implementation. Our experts will guide and support you in achieving your business's long-range goals.
Our Salesforce Implementation Process
ICForce's Expertise in Various Clouds' Implementation
Enterprise-level product offering a comprehensive platform to manage the entire sales department's activities
Facilitates tasks such as:
Logging product information (e.g., price, Order ID)
Creating campaigns
Managing customer contacts
Triggering emails
Generating reports and dashboards
Creating orders
Handling opportunities based on customer deals and interactions
Robust customer service system designed to aid customers at any time and from any location, offering support through various channels like phone, email, social media, chat, and self-help pages or communities.
Smarter, faster and more personalized customer support
Tracks key performance indicators and analyzes service metrics
Users empowered to enhance the customer experience across all communication channels.
CRM platform tailored for marketers to manage and execute marketing campaigns and relationships with customers
CRM platform tailored for marketers to manage and execute marketing campaigns and relationships with customers
Managing customer journeys
Email campaigns
Mobile marketing
Social media engagement
Web personalization
Advertising
Content creation and management
Data analysis.
Includes predictive analytics to assist in decision-making, such as determining the most effective channel for specific messages.
Journey Builder component allows marketers to customize campaigns based on customer behavior, preferences, and demographics.
CRM solution enabling businesses and brands to build digital cloud-based spaces for communication and information sharing
Different communities can be created to serve diverse groups and organizations.
Salesforce customer communities provide a digital environment where consumers can freely engage with a business and access information easily, meeting their various requirements and needs.
Nonprofit Cloud (NGO Cloud)
Salesforce's constituent management solution tailored specifically for charity and nonprofit organizations.
Empowers users to connect all functions of their nonprofit organization, including fundraising, marketing, operations, grants, and donations, into a centralized platform.
At the core of Nonprofit Cloud is the Nonprofit Success Pack (NPSP), a set of managed packages preconfigured to meet the specific needs of nonprofit organizations.
NPSP provides custom objects like 'Donations,' 'Households,' and 'Organizations,' specifically designed to support nonprofits in their mission-driven work.
Frequently Asked Questions (FAQ)
How is Infocareer affiliated with Salesforce?
Infocareer is an accredited Salesforce Consulting Partner. In essence, we collaborate closely with Salesforce to assist businesses in customizing its products to suit their unique requirements. Our services encompass adept implementation, comprehensive training, and ongoing support to familiarize you with the software. Moreover, we excel in crafting bespoke solutions on the Salesforce platform, tailored precisely to meet your organization's distinct needs.
Does Infocareer provide custom solutions for Salesforce?
Certainly! We boast of a team of skilled consultants, architects, and developers who create tailored solutions within Salesforce, catering to your specific requirements.
What are the advantages of working with a Salesforce Partner?
Insufficient expertise and technical capabilities can significantly hinder business operations, leading to disruptions. Collaborating with a Salesforce-certified company, backed by a track record of customizing, implementing, and integrating Salesforce solutions, can aid organizations in mitigating risks and overcoming challenges during the adoption of Salesforce and transitions to newer versions.
Does Salesforce work for small businesses?
Certainly! Salesforce's products effortlessly scale to cater to businesses of all sizes, from sole proprietorships to global enterprises. Regardless of your company's size, you can leverage the benefits and advantages offered by every Salesforce product.
What are the benefits of using Salesforce?
Salesforce empowers companies to enhance efficiency and productivity, leading to increased revenue and growth through streamlined data organization and automated business processes. Here are several compelling reasons why you should consider using Salesforce:
Increase deal closures
Generate more leads
Enhance data management
Achieve greater efficiencies with automation
Strategically up-sell and cross-sell
Execute more effective marketing strategies
Deliver a superior customer experience
Foster improved team collaboration
Attain enhanced visibility into operations
Gain crucial insights for better decision-making
What Is the Role of a Salesforce Consultant?
The primary responsibility of this role involves actively engaging and communicating with all relevant teams within the business. Through this interaction, the aim is to gain a comprehensive understanding of their needs, challenges, and pain points. Subsequently, the individual or team in this role collaboratively brainstorms and devises a comprehensive action plan. This plan encompasses the implementation of a range of tech tools, customized to address the identified pain points effectively, and to equip the business for future endeavors.
Can a Salesforce Partner help to assess Salesforce Org health?
Regular maintenance and performance audits are essential for keeping a live Salesforce instance running smoothly. To assess the operational efficiency and security of their CRM, businesses can utilize the Security Health Check tool provided by Salesforce. Engaging with a Salesforce Partner allows for a more comprehensive analysis of the Salesforce deployment, identifying potential vulnerabilities in password policies, network access rules, and session settings. Following the health check-up, the partner will provide a detailed assessment report of the system's condition, along with recommended actions for improvement.